Huge Favor
 I have a huge favor to ask all of you who read my books and like them. Could you please write a review about Red Dragon's Keep and WindRunner on Amazon or Barnes and Noble? Did you like Thomas or Owen? Were the experiences they went through changing their lives exciting? Which scenes were the best? Did the story grab you and not let you go?
Reviews are critical to the success of a book. People really do use them to make a decision about which book to buy. Thank you in advance. You can find Red Dragon's Keep at Amazon or Barnes and Noble. WindRunner is at Amazon or Barnes and Noble.
The Dragon's Children is a five-novel series set in the world of Ard An Tir. Each novel is a coming-of-age story about one of five children. The series is filled with Dragons, Demons, Swords of Light, and evil sorcerers. Each main character is on a quest to find not only a piece of the Dragon Talisman but to master their deepest fears.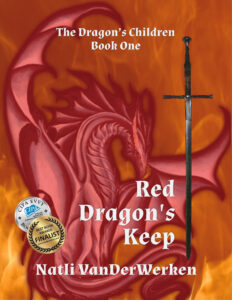 Red Dragon's Keep
Multiple Award-Winning Book One
Demons want to kill him. Dragons need to save him.
Firstborn son and heir to Red Dragon's Keep, Thomas Arach must master the magic hidden in his blood, learn to wield his Sword of Light and find the Talisman that will call the Dragons to help in the coming Demon War. Treason and kidnapping change his life forever.
Can Thomas learn the lessons of war, find the Talisman, and prepare his home before the Demons attack?
If you like Harry Potter, you'll like Red Dragon's Keep! Available on Amazon - http://amzn.to/2AsDM3I - or Barnes and Noble - http://bit.ly/2iDWHRL - or ask for it wherever books are sold.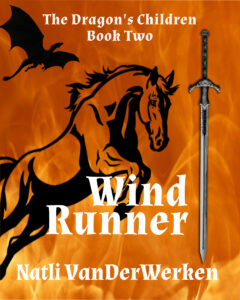 WindRunner
Book Two - The Dragon's Children 
A Gathering of Heroes Begins.
The second son. An arrogant WindRunner. A Dragon, an elf, and a dire wolf.
In the race to find and unite the pieces of the Power of Dragons Talisman, Owen Arach must confront his jealousy and envy, brave Dark Fey, close a Rift into another world and battle Demons sent to kill them all.
Will the Forest Lords come to his aid? Can he find the amulet and save Aos Si?
WindRunner was a Finalist in the Colorado Authors League 79th Writing Contest! Watch a clip of WindRunner - Chapter 3
If you liked Rick Riordan's books or the Harry Potter series, you're going to love WindRunner! Available on Amazon at amzn.to/2JImLYz and Barnes and Noble B&N//2K56UTo as an ebook and paperback.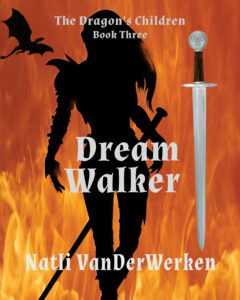 DreamWalker
Book Three - The Dragon's Children
Breanna Arach has a gift. She can walk through dreams. What she observes always comes true. The shards of the Dragon Talisman occupies more and more of her dreaming. When she walks through the dreams of the Dark Sorcerer, all hell breaks loose.  Can her awakening gift help save her family?
                             Coming Spring 2023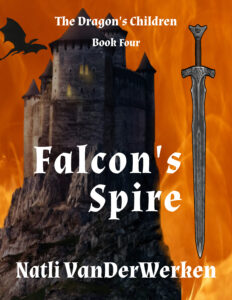 Falcon's Spire 
Book Four - The Dragon's Children
Cameron Gobhlan has lost his home. He finds himself fighting demons and sorcerers in a place that he never thought he'd see. His growing mastery of magic leads him on a path he's not sure he wants to follow. Can he use his magic to take back his home and find the fourth shard of the Dragon Talisman?
              Coming soon.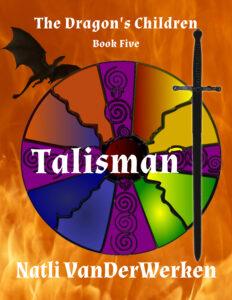 Talisman
Book Five - The Dragon's Children
Evan Gobhlan knows he has a gift. He just doesn't know what it is. The first time he shapeshifts it scares him silly. His Sword of Light isn't amused. Together they search for a way to control his power and use it to find the last shard of the Dragon Talisman.  The shards must be reunited to call the Dragons. Is the King part of the problem? Can Evan find out in time?
Coming soon.