August 19 - Looking forward to our book signing at Westminster Barnes & Noble. 9 a.m. to 5 p.m. 9370 Sheridan Blvd, Westminster.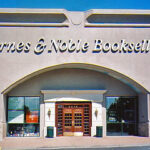 First Book Signings of 2023

Book signing at the Barnes and Noble #bn Colorado Blvd store in Glendale on Saturday 9 - 5, and at the Southlands Barnes and Noble store in Aurora 10 - 5. I'll be with a bunch of authors supporting the AuthorU Foundation. All genres for all ages. Come out and get signed copies from some of the best authors in Colorado.
Mother's Day and Father's Day are coming.
Write On!
Best Program We've had This Year!
I was invited to speak to the Aurora Gateway Rotary Club this morning about my author's journey. It was a lot of fun telling them how I came to write my stories and the things that have inspired me. Lots of questions after the presentation, so people were really engaged. One member said, "This is the best program we've had this year!" I was honored to get the chance to speak. Thank you members of Aurora Gateway Rotary Club.
Colorado Authors League Writing Contest Virtual Awards Ceremony
"WindRunner" - Book 2 in my series "The Dragon's Children" - is a finalist in the Colorado Authors League Writing Contest. It's in the Science Fiction category along with two other finalists. There were 90 entries. I'm thrilled. The virtual awards ceremony is June 7 at 8 pm on the CAL Facebook page @ColoradoAuthorsLeague, the CAL website, and the CAL Youtube channel. #authors #sciencefiction #writing #books #book #author #epicfantasy #amwriting #publishing #writingcommunity #indieauthor #writer #writerslife #fiction

So much has happened!
I signed books and was a panelist at the Mile Hi Science Fiction and Fantasy Convention in October.
I've done book signings at the Colorado Christmas Craft Show both in Denver and Colorado Springs with the Colorado Authors League in early November. Did another at the Dry Creek Elementary Holiday Craft Fair.
December saw Red Dragon's Keep and WindRunner twice at the Colorado Blvd Barnes and Noble book store with The Colorado Authors Hall of Fame and the Colorado Authors League. A final signing with the Authors Hall of Fame at the Westminster Barnes and Noble.
Thank you to everyone who bought my books and had me sign them. If they were a gift, I hope the recipient loves them!
DreamWalker - Book 3 in the series - is on track to be out in Spring 2020. Breanna has to learn to control her dreams, and herself, in order to help save Red Dragon's Keep.
Have a great New Year!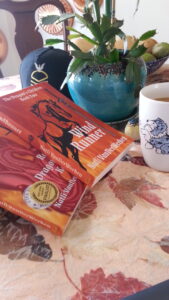 I'll be signing copies of Red Dragon's Keep and WindRunner at the 2019 Myths and Legends Convention this weekend, August 9, 10 & 11! It's at the Radisson Hotel at Parker Rd and Vaughn Way. Hope to see you there!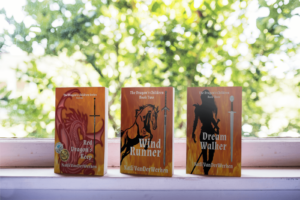 May 11 - Aurora City Center Barnes and Noble, 170 S. Abilene St. Aurora, CO 80012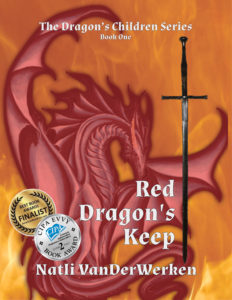 Does someone in your life like Dragons? How about epic fantasy? Just in time for Mother's Day, I'm signing Red Dragon's Keep with other local authors. I found out yesterday that I've been scheduled to be there from 12 - 2. Wish I'd know sooner. Hope I see you there!
April 26 - 28 Book Signing
Guess who has a table at StarFest. DTC Marriott - 4900 S Syracuse St, Denver, CO 80237. Yes - I'll be there all three days, 10 - 6, signing Red Dragon's Keep. Guess who else will be there? William Shatner and Nichelle Nicholes! What a weekend. I was hoping to have WindRunner ready to sign, but it's still with the editor. Set to launch May 6.
March 2019 Book Signings
Two events coming up in March 2019. The first is March 16, 2019. I'll be at the Colorado Book and Arts Festival at the Arvada Center for the Arts and Humanities from 11 a.m. to 4:30. Sponsored by Arvada, Regis University and the Tattered Cover Book Store, lots of other authors and artists will be there, too.
The second event is the Heather Gardens Craft Fair on March 30 from 9-3. I'll have copies of Red Dragon's Keep and WindRunner to sign for everyone who attends. Come on out!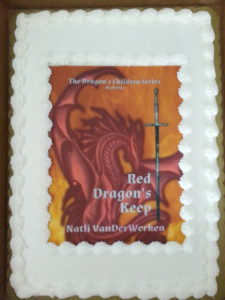 Red Dragon's Keep Featured at AuthorYOU Cornucopia Bootcamp
Here's the cake that I'm providing for the Cornucopia Bootcamp on April 14 at the Colorado Auto Dealers Association in Denver. Lots to learn and share!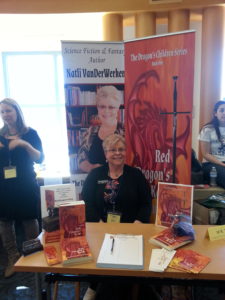 Book Fest at Denver Public Library
Lots of fun at the Colorado Author's League Book Fest held on March 3 at the Denver Public Library. I talked to four librarians and a bunch of people. Sold more books. Had a blast!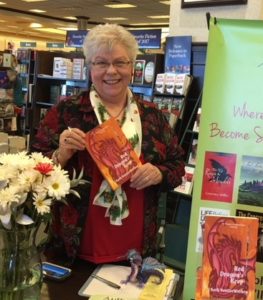 Book Signing at Barnes and Noble
The book signing at Barnes and Noble on December 13 is coming up fast. Just two weeks away. I've been asked to sign copies of Red Dragon's Keep at the Glendale store at 960 S Colorado Blvd, just south of Alameda and north of Mississippi. I'm really looking forward to this opportunity. Hope to see all of you there.