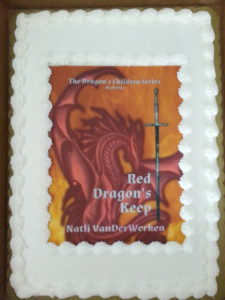 Red Dragon's Keep Featured at AuthorYOU Cornucopia Bootcamp
Here's the cake that I'm providing for the Cornucopia Bootcamp on April 14 at the Colorado Auto Dealers Association in Denver. Lots to learn and share!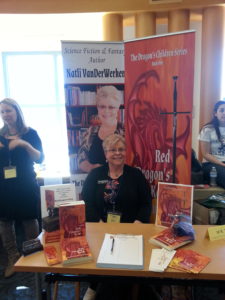 Book Fest at Denver Public Library
Lots of fun at the Colorado Author's League Book Fest held on March 3 at the Denver Public Library. I talked to four librarians and a bunch of people. Sold more books. Had a blast!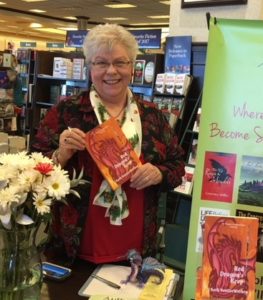 Book Signing at Barnes and Noble
The book signing at Barnes and Noble on December 13 is coming up fast. Just two weeks away. I've been asked to sign copies of Red Dragon's Keep at the Glendale store at 960 S Colorado Blvd, just south of Alameda and north of Mississippi. I'm really looking forward to this opportunity. Hope to see all of you there.