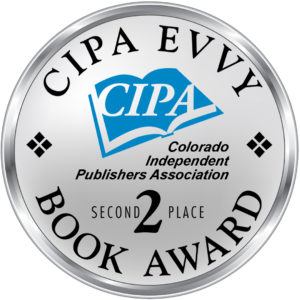 Red Dragon's Keep, by Natli VanDerWerken, took two Silver Awards in the Fantasy and the Ebook Design categories at the 2018 Colorado Independent Publishers Association EVVY Awards.
Published in 2017, Red Dragon's Keep (Zenith Star Publishing) pits Thomas Arach, oldest son and heir to the Keep, against evil mages, traitorous servants, conniving squires, Demons and, of course, Dragons. Throw in a Sword of Light, and it's a recipe for grand adventure. Everyone is in a mad search for the five pieces of the Dragon Talisman.
Red Dragon's Keep was a finalist in the AuthorU Book Awards in September of 2016 in the Fantasy category. Natli says that she didn't know any better and submitted the first draft of the book to that contest. "I was thrilled to be a finalist," she said.  "Then I figured out the book needed a lot of work. I was working and learning every single day. Everything just came together. As I found out what I needed to do next in the publishing journey, I took that next step. It was a very steep learning curve."
"Winning the Silver in two categories at the EVVY Awards is totally awesome," she said, "especially with my first book. I'm looking forward to entering more contests. We'll see how it goes."
Natli is currently writing WindRunner, the second book in her series, The Dragon's Children. "It's about Owen Arach, the second son, who has to deal with a haughty WindRunner, his own Sword of Light, his jealousy at his brother's success, elves, dire wolves, the Darkened Forest, and Demons." The search for the shards of the Talisman continues.
Red Dragon's Keep is available as an ebook and paperback on Amazon, Barnes & Noble, and wherever books are sold. If your favorite store doesn't carry it, ask, and they will be happy to order it for you.
For more information, Natli can be found at https://www.natlivanderwerken.com,  and on Facebook at https://www.facebook.com/natlivanderwerken.author.
You're going to love this book.